Technical University of Munich (TUM)
The institution
The Technical University of Munich (TUM) Center of Competence is located in the computer science department of Technical University of Munich, Garching Hochbruck campus. The TUM Competence Centre (CC) is constructed and managed by professionals who have gained much scientific and technology stimulation experience from projects such as ECHORD++ and HORSE. TUM's staff has established contacts with SMEs not only in Germany but throughout the EU.
---

Role in ESMERA
The main goals of the TUM Competence Centre is to provide expertise, support and infrastructure to SMEs, to facilitate research-based innovation (especially in the area of cooperative robotics and manufacturing) and knowledge transfer to the SMEs ecosystem. The TUM Competence Centre (CC) can be used for experimental testing of human-robot interaction and cooperative manufacturing (main area of focus of the centre), for operation of mobile (including aerial) robots, and for the testing of automotive systems.
More information about TUM:  TUM_Partner Description
TUM equipment list: TUM_Equipment List
Key personnel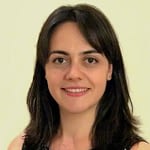 Esra İçer received her B.Sc. and M.Sc. degrees in Mechanical Engineering from Istanbul Technical University. She started her Ph.D. in 2014 at TUM. During her studies, she was involved in different projects in Robotics. Esra İçer will be responsible for the open call management of the overall ESMERA project and for monitoring the experiments, technology transfer and scientific publications on TUM's side.
Burcu Karadeniz is a PhD candidate at TUM. Her research topic focuses on 3D large-scale scene reconstruction for autonomous driving. She will be responsible for monitoring the experiments, technology transfer and scientific publications of the ESMERA project on behalf of TUM.
Anna Donato is responsible for the dissemination and communication of the ESMERA project, based on her experience in different communication departments, among others in sports, tourism and FMCG. She gained a Master´s degree in Literature and Media Science and is a freelance LEGO® SERIOUS PLAY® facilitator as well as a lecturer for Academic Research and Writing.