The institution
The Laboratory for Manufacturing Systems & Automation (LMS) is oriented on research and development in cutting edge scientific and technological fields. LMS is involved in a number of research projects funded by the CEU and European industrial partners. Particular emphasis is given to the co-operation with the European industry as well as with a number of "hi-tech" firms. LMS is organized in three different groups: 1) Manufacturing Processes Modelling and Energy Efficiency, 2) Robots, Automation and Virtual Reality in Manufacturing, 3) Manufacturing Systems and it has a fully equipped machine shop that contains high payload industrial robots, collaborative robots and machine tools.
---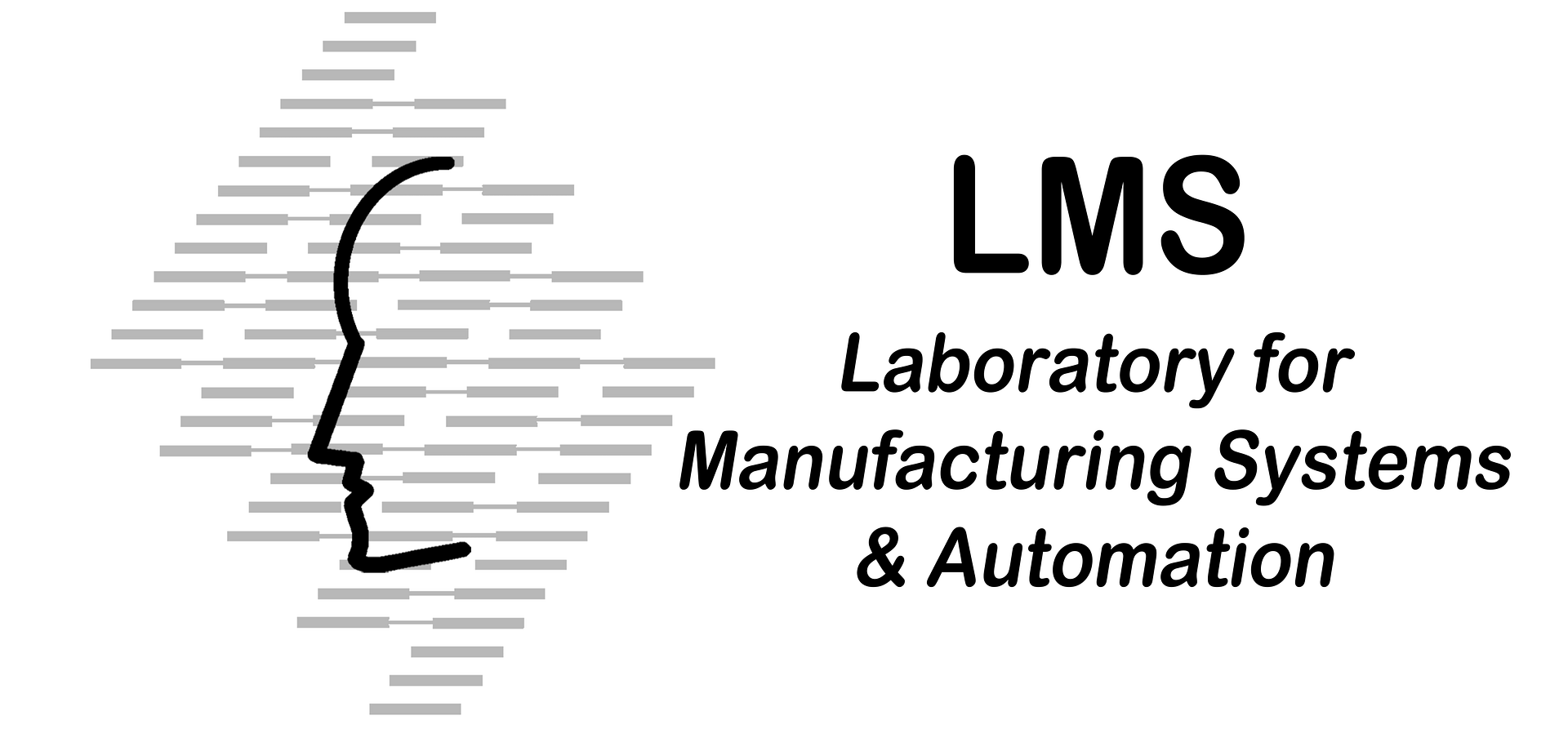 Role in ESMERA
LMS is the coordinator of the ESMERA project and will host in its premises one of the ESMERA Competence Centres, so as to provide its expertise and all available robotics technologies, infrastructure and support for the application experiments.
More information about LMS: LMS_Partner Description
LMS Equipment list: LMS_Equipment list
Key personnel
Dr. Sotiris Makris: He owns a Diploma in Mechanical Engineering and Aeronautics from the University of Patras, Greece and a PhD in Engineering of the Department of Mechanical Engineering and Aeronautics, University of Patras. His main research interests are focused on the field of Robots, Automation and Virtual reality in Manufacturing. He has been involved in more than fifteen RTD projects funded by the EC, acting as Senior Researcher, Project and Technical Manager. He has more than 80 publications.
Dr. George Michalos: The role of coordinator of the project has been assigned to Dr. George Michalos who is a project manager in LMS with years' experience in robotics-related projects. His main research interests are focused in the research of advanced tools for the design and control of highly flexible production systems and on engineering research of industrial automation and robotics applications.
Manto Zoga: She holds a diploma in Mechanical and Aeronautics Engineering from the University of Patras (2018). She is currently employed as a Researcher engineer at the Laboratory of Manufacturing Systems and Automation (LMS) and she is involved in a number of EU funded projects. Her research interests include but are not limited to Human-Robot Collaborative applications, real time action and task planning for Human-Robot reconfigurable operations, autonomous learning strategies for robot behavior adjustment to human needs, autonomous manufacturing systems etc.
Niki Kousi: She is a Mechanical and Aeronautics Engineer from University of Patras and a PhD candidate at LMS. She has been involved in a number of EU-funded projects. Her main research interests lie in Human Robot Interaction, HR task planning and execution, performance assessment of production systems using stationary/mobile robots, HR cell setup and design based on the development of decision making frameworks etc.
Contact details
Dr. Sotiris Makris
Tel.: +30 2610910160
http://www.lms.mech.upatras.gr
University Campus, Rio, Patras 26504, Greece
---